B93 Pinspot RGBW 10W LED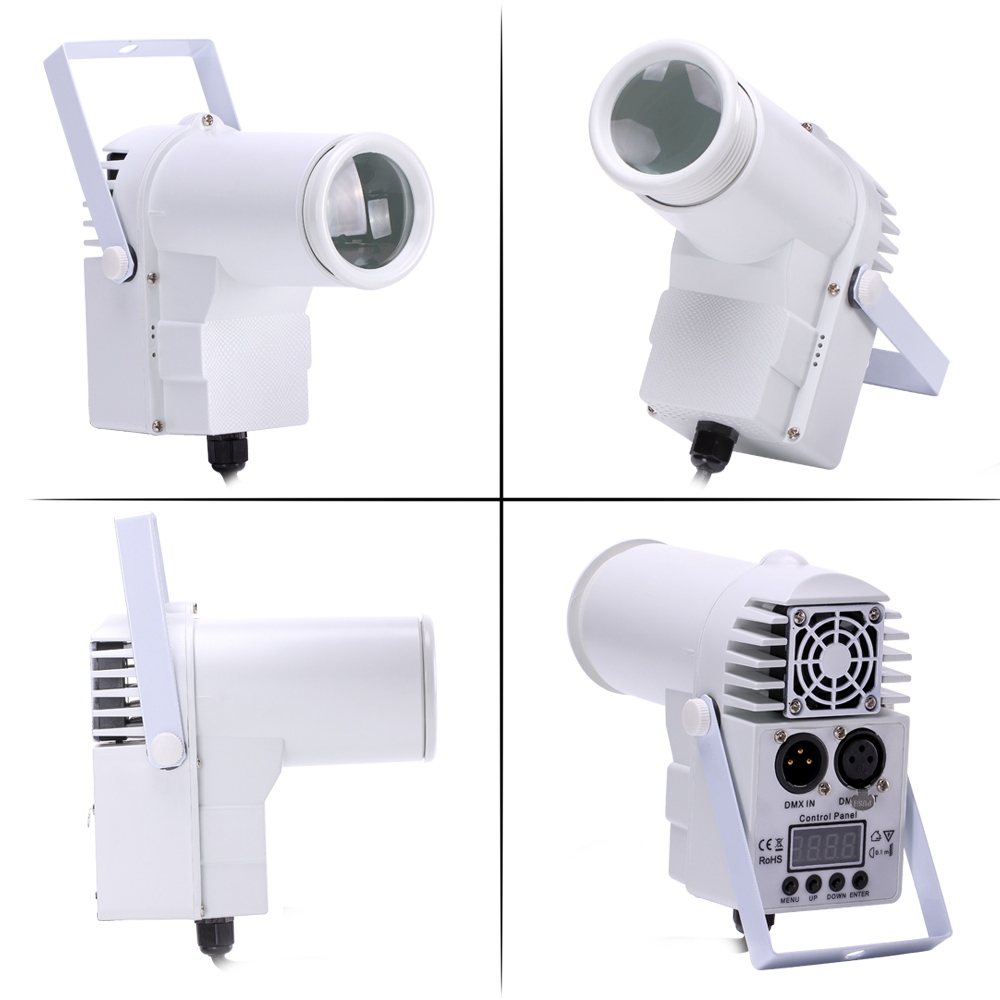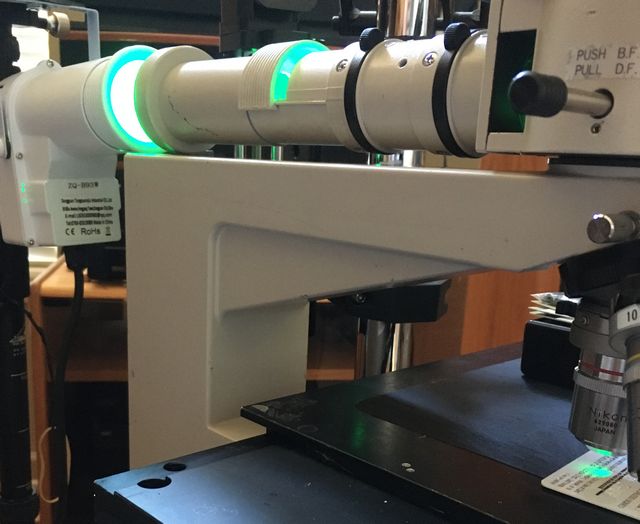 "A001": DMX menu
"run": 16 different types of automatic lighting effects
"CoLr": set a single RGBW color
"L": whether LED readout stays on or turns off
Does not get warm with only one LED lit.
This model has 4 (RGBW) LEDs.
https://www.amazon.com/dp/B084JQ55B1
https://www.amazon.com/dp/B07JLTNP5N
White LED also emits when only blue is selected,
perhaps phosphor excited by nearby blue leakage?
Closer than 1 ft, image of LEDs are projected.
4 beams overlap, but not fully.
Increasing zoom lens separation by a few inches concentrates the beam at ~ 1 ft,
but too tight for Optiphot Epi.


Easy to use guide

1. Menus: DMX, master slave mode, auto mode, sound mode

2. For control by DMX console,
   set the display address on A001 or A017, or A033... A(1+16+16....).

3. Factory default setting is Sound2, when powered on,
   it will be green first, then auto change color by sound,
   press up or down to choose run1,run2......, each time,
   press 'enter' after choosing any Features

4. To stay in single color, set Menu window like this:
   Press: menu---colr---enter, up or down change the RGBY number,
   each time, press 'enter' again

Stay in red------R255-----G000-----B000-----Y000
Stay in green----R000-----G255-----B000-----Y000
Stay in blue-----R000-----G000-----B255-----Y000
Stay in white----R000-----G000-----B000-----Y255

Note: Factory default setting is: R255,G255,B255,Y255 (Y=white)

Voltage: AC 90-240v, 50-60Hz
Power consumption: 12w
Lamp: 12w (4 in 1)
Color: R.G.B.W
Control mode: DMX, master slave mode, auto mode, sound mode
Channel: 6 CH
Display: digital screen
Carton size: 160x160x90mm
N.W.: 0.4kg
G.W.: 0.49kg
DMX settings